Introducing Our 24Hrs Jump Start Service
If your car engine won't start upon ignition then there is a possibility that your battery is flat. Usually, a jump start should do the trick and get you back on the road.
We can help you with a jump start and help get you on your way. However, if your battery is totally flat we can offer to replace it if you wish to.
Our 24Hrs Car Jump Start Service Process
Step 1 – Call Our 24/7 Emergency Hotline 8383 9933
It's really easy to engage our car jump start services, all you have to do is call 8383 9933 and tell us your emergency.
Step 2 – Share Us Your Current Location
With current advanced technology all it takes is a press of a button 'Send Location' with the widely used WhatsApp app. Alternatively, you could also drop us an SMS of your current location and details (car plate number, car model/make) of your vehicle.
Step 3 – Get Help
Be sure to have your vehicle parked somewhere safe and stay in your vehicle if you happen to be on the expressway or the roads. We try our best to ensure arrival at your location 30 mins upon your call. Get your car jump start fast when you choose The Doctor Battery.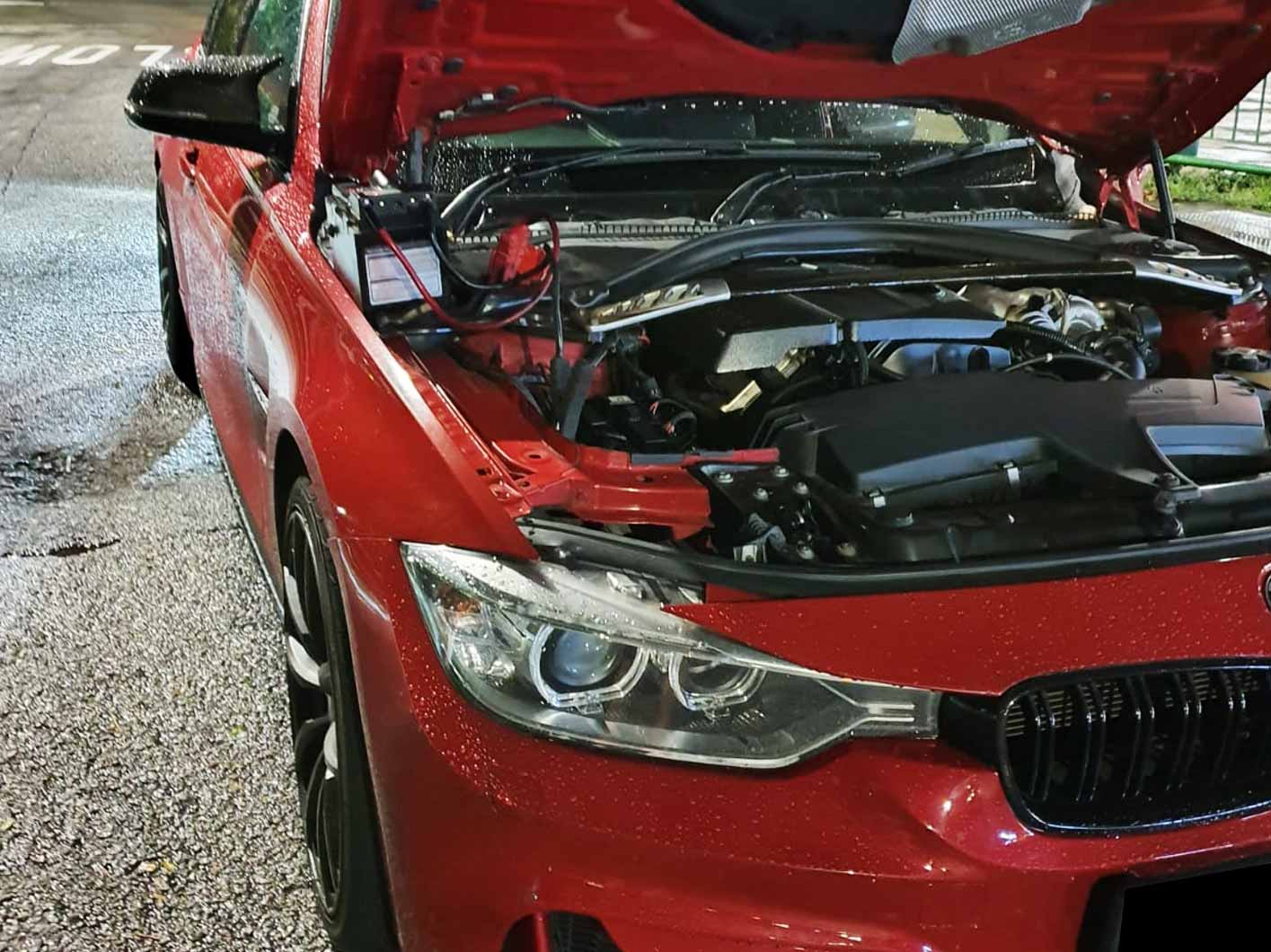 Why You Should Leave The Job to Us
With vehicles getting more and more advanced in modern days, it is not wise to jump start your vehicle incorrectly. Therefore, you should leave it to the professionals so not to risk frying the computer components in your car. As electrical components are usually one linked to another, a failure might result in disability in the whole car functions. This might result in thousands of dollars in repairs, not really worth it if you think about it.
Will a Jump Start Service Always Work?
Unfortunately, an automotive battery has its recommended lifespan and it is possible that it is completely dead and jump start is useless. That being said, if the jump start is successful it is recommended that you take a short drive of about 30 min. This is to allow for the battery to recharge back to its optimum level to function.
Rated The Best Jump Start Service in Singapore
We are honoured to be rated one of the best jump start car service in Singapore by Best in Singapore. Do check out what they have to say about us.